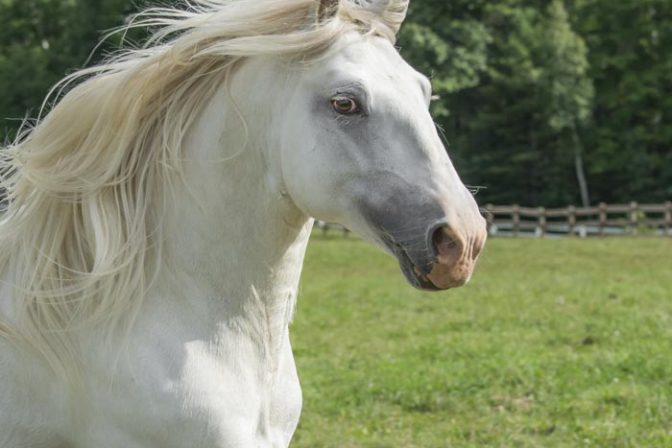 $25,000
GDR Sir Royal Rio Grande is our silver dapple buckskin Gypsy Vanner stallion. His sire and dam are Roni OG Oliver's Gold and GDR Rosies Royal Marilyn Monroe. He is a GVHS registered 8 year old proven stallion that is 14.2 hands. Rio is under saddle, can drive and is in liberty training. He can even lay down and sit up on command. Rio carries 1 black gene, 1 red gene, 1 agouti gene, 1 cream gene and 2 w20 genes. He is able to produce a rainbow of unique colors including buckskin, silver buckskin, smokey black, silver smokey black, silver dapple, silver bay, palomino, black, bay, chestnut and more! Rio has impeccable bloodlines and is built like his sire with exceptional gypsy conformation, movement and loads of silky hair coupled with presence and personality.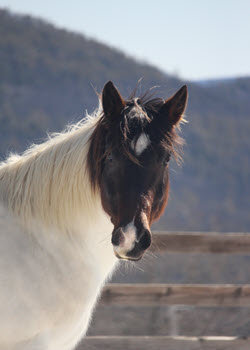 $15,000
Ducky is an 8 year old Draft QH Cross. Would be great for an intermediate to advanced rider. Ducky enjoys to do trail riding, is learning liberty work, goes bit-less. Can jump, has phenomenal movement and loves obstacles. This horse can do it all. He can stop on a dime and would be a great cow horse. Needs a rider with quite hands and a balanced seat. He is one heck of a special horse.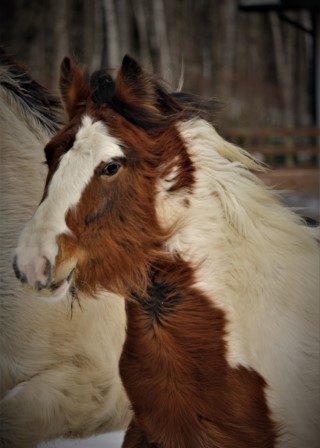 $21,000
Dickens has begun his trick training and is enjoying life at the farm. His favorite pastime is taking long naps in the sun. He is still growing and stands at 12 hands currently.