Young Gypsy Mare with tons of potential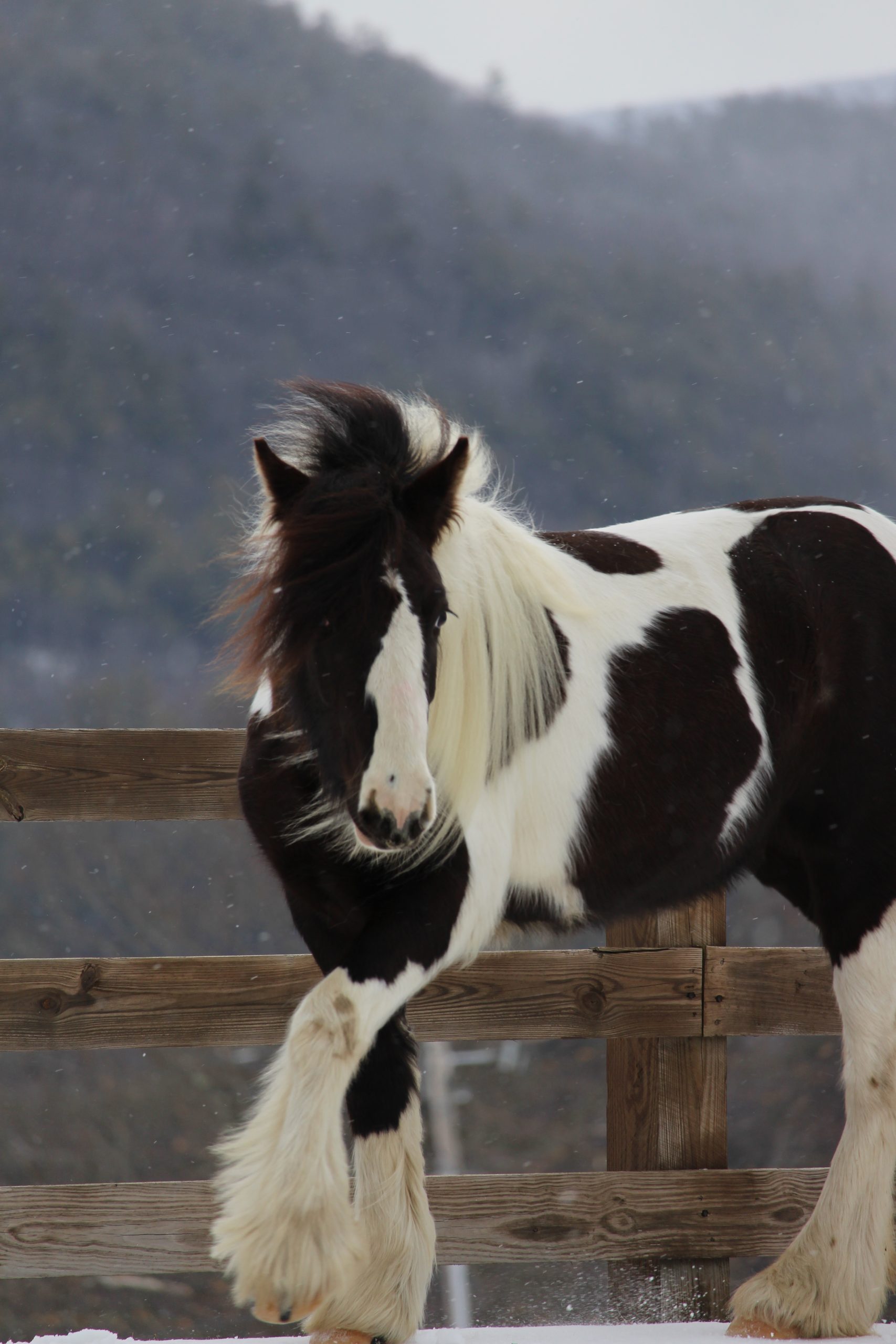 Full Circle's Adelina
GYPSY FILLY

ADDIE
2-YEAR-OLD GYPSY VANNER FILLY
party_mode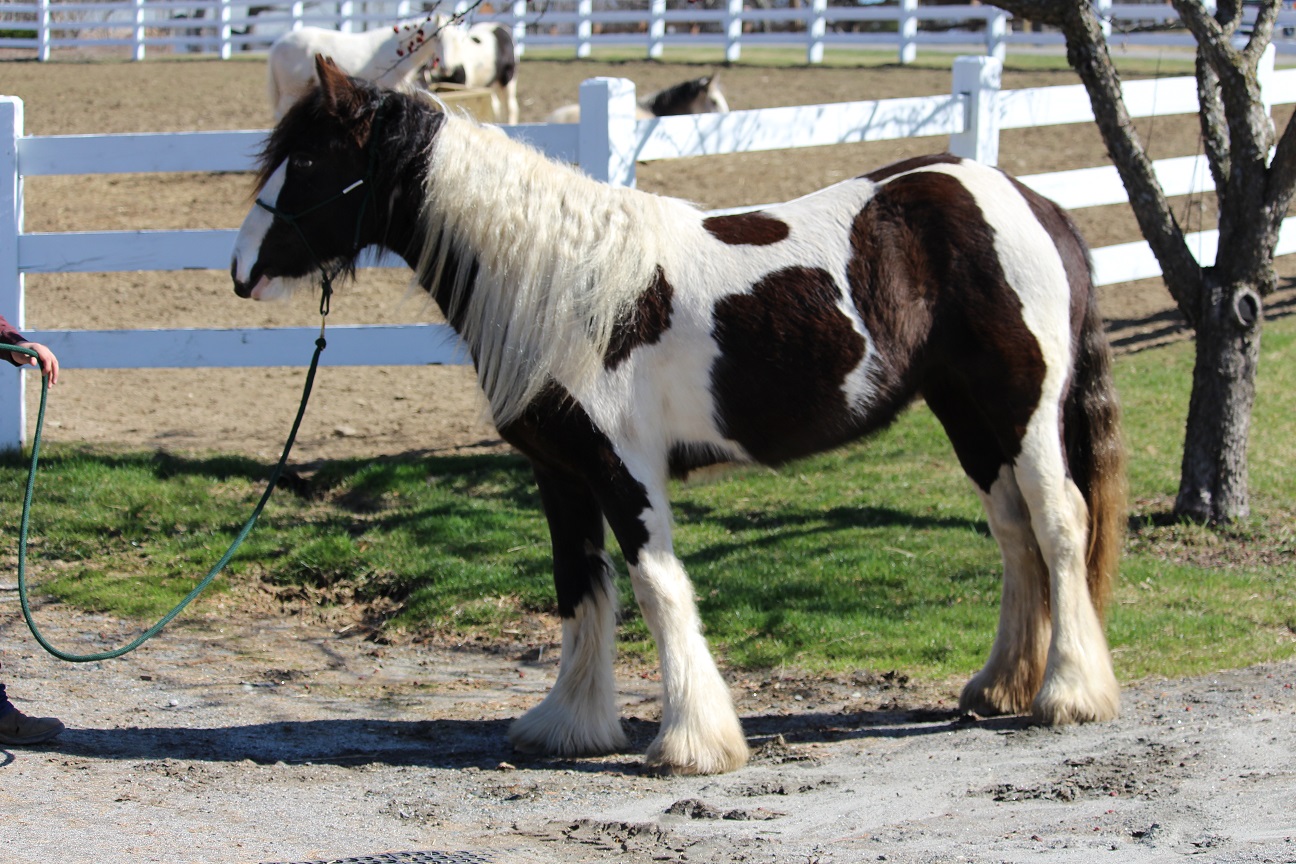 ADDIE GYPSY MARE
Lovely Mover
ADDIE
HAS A GREAT PERSONALITY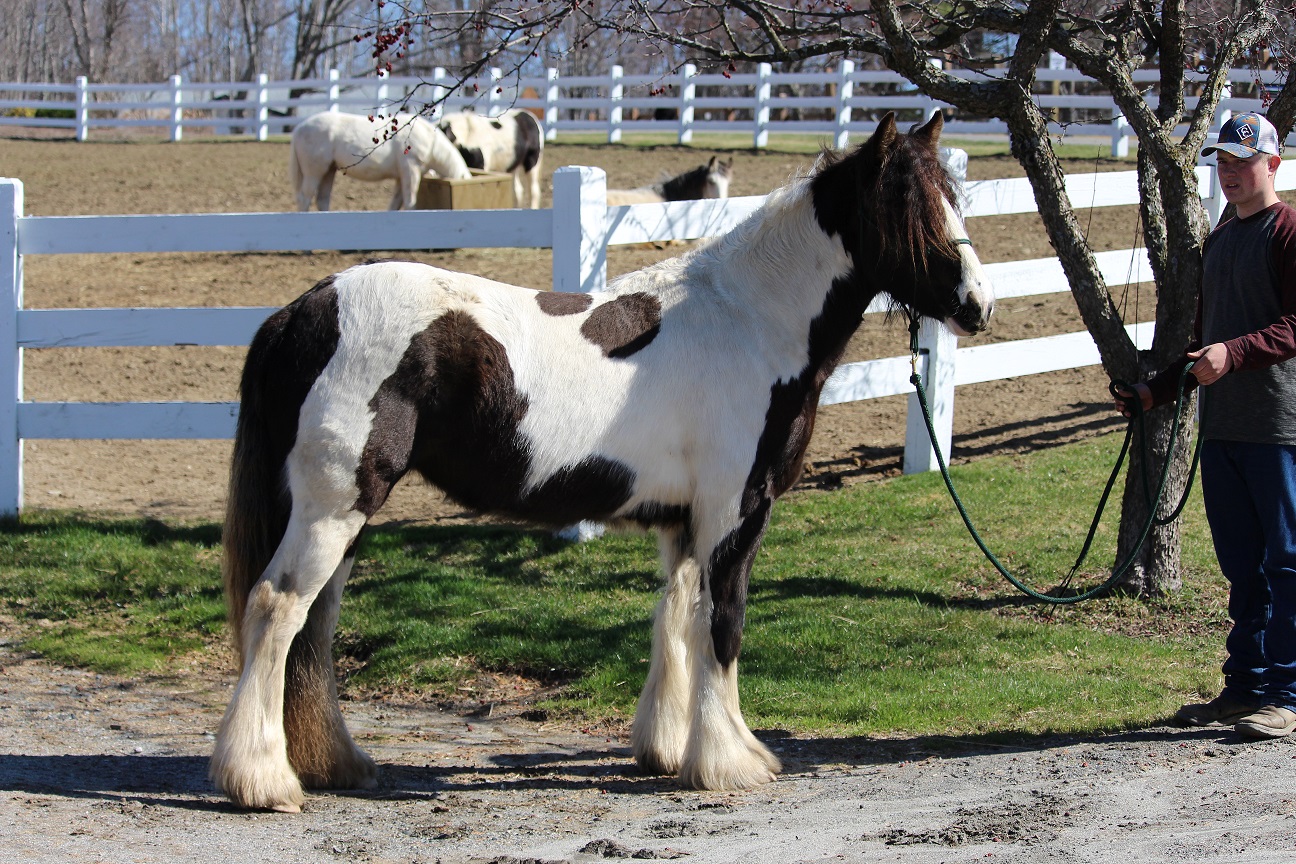 ADDIE
IS READY TO GO IN ANY TRAINING DIRECTION
ADDIE
ALL AROUND ATHLETIC, NATURAL HORSEMANSHIP
IN HAND, GROUND WORK, OBSTACLES,
STARTED UNDER SADDLE
ADDIE
Registered 2-year-old Gypsy Vanner filly, Full Circle's Adelina. This beautiful filly has tons of potential, she's ready to go in any direction. Her dam is a stunning, extremely athletic, 15hh big boned mare and we fully expect Addie to follow suit. Addie has a great personality, very confident, super light in the halter, and very willing. She lunges W/T/C and is being actively worked in hand, groundwork and obstacles and has been backed. UTD and stands for farrier.
More Information
For Information on Addie please contact Full Circle Farm.
Email: [email protected] | Phone: 603.863.1262
Horse Information
Registry Information
Barn Name

Addie

Breed

Gypsy Vanner

State Bred

Misouri

Registered Name

Full Circle's Adelina

Registry Number

GHA01263

Registry

GHA and GVHS

Gender

Mare

Foal Date

03/22/2018

In Foal

No

Height (hh)

13.0

Weight (lbs)

700

Color

Piebald

Other Color/Markings

Smokey Black and White

Temperament

3 / 10

Sire

Blarney Stone's Encore

Dam

Blarney Stone's Teilight Zone

PSSM 1

Negative

FIS

Negative
Skills/Disciplines
All around, Athletic, Natural Horsemanship Training, In Hand, Ground Work, Obstacles, Started under Saddle.